Welcome to the Heroes Wiki
Heroes is an American psychological thriller science fiction television drama series that appeared on NBC for four seasons from 2006 to 2010
The series tells the stories of ordinary people who discover that they had superhuman abilities, and how these abilities take effect in the characters' lives as they work together to prevent catastrophic futures.
The series emulates the aesthetic style and storytelling of American comic books, using multi-episode story arcs that build upon a larger, more encompassing narrative.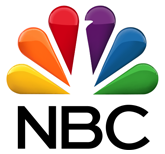 Ad blocker interference detected!
Wikia is a free-to-use site that makes money from advertising. We have a modified experience for viewers using ad blockers

Wikia is not accessible if you've made further modifications. Remove the custom ad blocker rule(s) and the page will load as expected.